Concealer is one of the important steps in our makeup application and it will go on most smoothly over a blank canvas. When it comes to choosing the right shade, we'll quickly realize that we have quite a few options.
Here are the few things that Depending on our skin type, undertones, and the finish. You have to choose an appropriate shade according to your skin type.
Cover up your under eye circles. Use a brush or your fingertips to dab concealer under your eyes.
To help you better understand how to apply concealer, below are some useful tips on it!
How To Apply Concealer
It comes in many different forms. There are sticks, potted creams, and pencils. If you have large pores or oily skin just avoid cream or stick concealers, as they may make your pores look bigger.'
Use a pencil concealer for acne, as the pointed edge makes it easier to apply around the acne spots. Before applying make first clean your face with a cleanser and apply a moisturizer.
1. Apply Concealer Under Eyes
If you want to hide the dark circle. Start off with a peach color-correcting concealer. Use a brush or your fingertips to dab it under your eyes.
Draw a triangle from one end of your eye to the other, bringing the point down your cheek to your nose crease.
Gently blend it around the edges. So it does not make any change between your skin and the concealer.
Never rub too much area around the eyes, as the skin of here can be damaged very easily.
Simply pat or dab the concealer with the tips of your finger or brush in order to blend it. It will give you lots of coverage as compared to rubbing.
2. Apply Concealer Eyelids And Eyebrows
Eye primer can help you to create a smooth and even base for your eye makeup. As well as keep it in place and It becomes a perfect stand-in.
Blend the thin line of concealer below the eyebrow and above it helps to enhance and reshaping your eyebrow
3. Apply Concealer Around The Nose
We often don't notice it, but most of us have redness surrounding our nose that makes us look dull and tired.
Just dab it around the nose to erase this redness. As it looks instantly brightened and more awake.
4. Apply Concealer Around The Mouth
When we age our skin starts sagging and our lips get down. For larger lips and uplifting the sagging off lips.
Just take a brush and outline the upper and lower lips.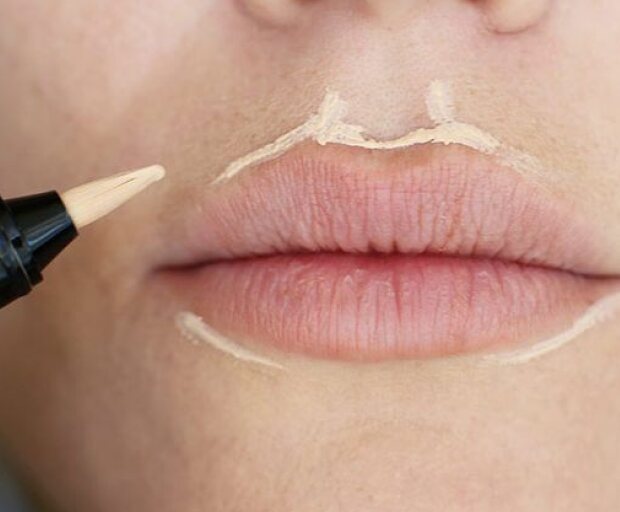 5. Concealer For Chin And Blemishes
There's also a specific strategy to masking the redness, discoloration, and texture of a blemish. It also helps to hide blemishes.
Just as you did with dark circles, start with like that. Just apply It and blending a small semicircle of concealer right at the crease in the chin.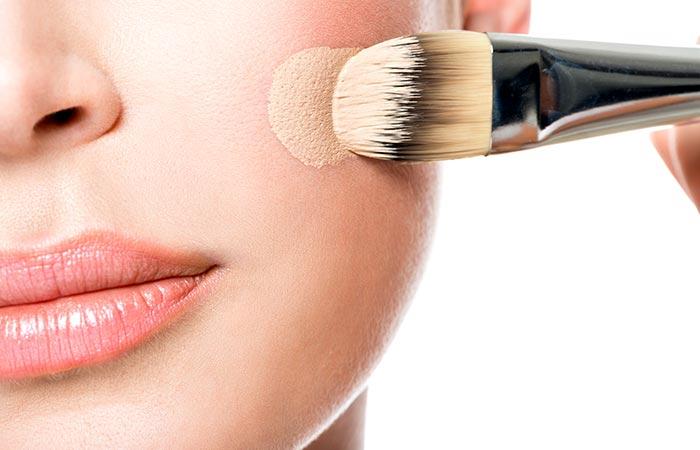 If you want to hide your dullness look. Just apply it to those areas that are dull and you need to highlight them. Use It anywhere you want to look brighter.

If you enjoyed this post, I'd be very grateful if you'd help in spreading it or sharing it on Twitter or Facebook. Thank you! Comment below your opinion.