Carrot juice or carrot face mask is a perfect skincare remedy for every skin type. Carrots are a natural antiseptic and help make your skin feeling fresh and healthy. Consuming carrot in any form into the skin or applying carrot face cream or lotion it also gives you a youthful and glowing skin. Carrots are rich in B-carotene, which is metabolized in the body as Vitamin A.They are also rich in Vitamin C, Vitamin K, and dietary fibers. These nutrients make carrot nutrient can help you to get brighter and fairer face. Applying a carrot face mask can help to get rid of acne and acne scars naturally. Here are the benefits of carrot juice and carrot face masks for beautiful skin.
1. Carrot Mask For Acne
Ingredient
1 tablespoon carrot paste
1 tablespoon honey
1/2 tablespoon fresh lemon juice
Honey and lemon have an antibacterial property and anti-inflammatory property which kills the microbes causing acne and heals the inflammation. Mash the boiled carrot pieces and add honey and lemon juice to it and make a smooth paste. Apply the paste on cleansed face and rinse it off after 20-30 minutes.
2. Benefits Of Carrot Juice Mask For Dark Spot
Ingredients
1 tablespoon of carrot pulp or paste
1 tablespoon of sandalwood powder
½ lemon's fresh juice
Lemon is a natural skin bleacher whereas the carrot gets rid of the dead cells and sandalwood soothes the skin. Mash it and add in the other two ingredients. Next, mix well to get a smooth mixture whose consistency is good enough to stick onto the face. Apply this mixture after you've cleaned your face. Let it sit for 20 to 30 minutes and then rinse off.
👉👉👉👉Enter for a chance to win a $500 Victoria's Secret gift card!
3. Benefits Of Carrot Juice Mask For Anti Aging
Ingredients
2 teaspoonfuls carrot juice
Some banana pulp
1 egg
Carrots are enriched with Vitamin A and Vitamin C, carrots are good for anti-aging skincare. This is a great face mask for sagging skin. It also smoothens the fine lines and wrinkles on the face. Mix up these well using a clean spoon. Smear this face pack in a circular motion on the face and remove it with water after 20 minutes. This can be done 2-3 times a week for the best results.
4. Carrot Mask For Dry Skin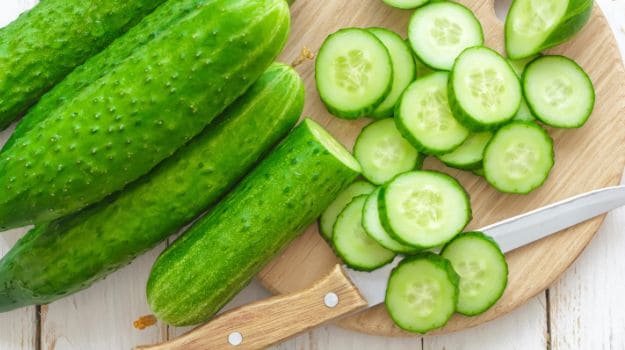 Ingredients
2-3 tbsp carrot juice
1 tbsp cucumber paste
1 tbsp sour cream
This face pack is a great remedy for anti-aging and supplies all-natural nutrients on the skin and makes your skin glowing and healthy. Mix all the ingredients and make a paste then apply it to face. Then rinse it with lukewarm water after 15 minutes.
5. Benefits Of Carrot Juice Face Mask for Glowing and Bright skin
Ingredients
1 tablespoon carrot paste
1 tablespoon yogurt
1/2 tablespoon fresh lemon juice
This face mask is perfect for glowing skin as carrot and yogurt are both hydrates the skin they are proper food for the skin. Mix yogurt and carrot and make a smooth paste and apply this on your face. Then rinse it after 30 minutes with water.
If you enjoyed this post, I'd be very grateful if you'd help in spreading it or sharing it on Twitter or Facebook. Thank you! Comment below your opinion.