Coffee is one of the popular beverages drink that most people are drinking to energize themselves. The coffee beans can give a kick start for the gloomy day and when you drift your thoughts down the memory lane. These tiny beans not only boost your mood but also helps to awaken your skin too. Including coffee in any form into your skin can change your beauty. Your morning java not only boosts your mood but also make you pretty and gorgeous. Let's have a look at the benefits of coffee for the skin.
Coffee does not only boost our mood and give energy but it also popular in the cosmetic industry. In markets there are so many products are available that contained coffee in it like lotion, scrub, face cream, and much more. Using a coffee face mask can make your skin healthy, glowing and youthful. It is a great natural and chemical-free skin care remedy. Here are some benefits of coffee and their face packs that make your skin healthy.
1. Coffee And Milk Face Pack
Bright and fair complexion is the dram of women and coffee with the combination of milk proves it bests. It is excellent for our skin because the combination is loaded with the extracts of caffeine and milk. It exfoliates the dead skin cells from the face and gives a smooth and radiant skin.
Mix both of the ingredients and then spread it on cleansed face and neck. leave it to dry up for 15 to 20 min. Rinse it with cold water.
2. Coffee And Water Face Pack
The caffeine that presents in coffee is effective for removing puffiness and dark circles around the eyes and it beautiful. Mix water and coffee and make a smooth paste. Apply this paste on the affected area. Within half an hour, you can see the magic work. All puffiness will be gone!
3. Coffee And Cocoa Face Pack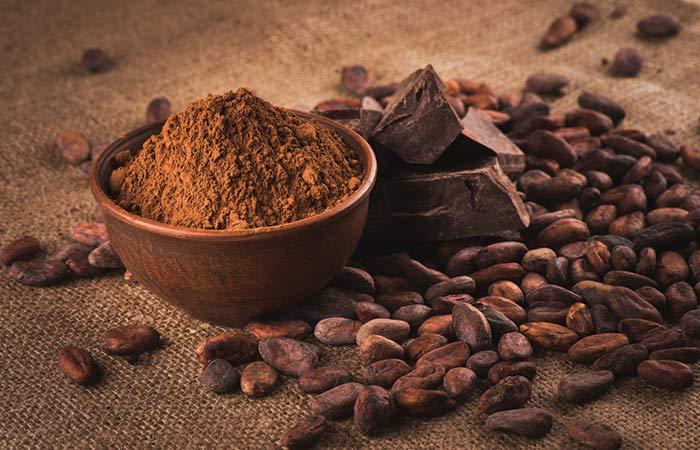 Coffee is a rich source of flavonoids that help to prevents the growth of free radicals and keeps away from the threat of skin cancer. Along with that, it also stops premature aging and untimely wrinkles. Mix equally coffee and cocoa powder with a bit of honey and make a smooth paste. Apply on the face and neck and wash off when you feel it's appropriate.
4. Benefits Of Coffee And Honey Face Pack
Coffee is the best exfoliator for skin meanwhile it is also very helpful to boost blood flow, which is very valuable for our skin. Honey tightens the skin cells and gives an always healthy glowing skin.
Mix it well and apply this paste on your cleansed face in a downward motion. Allow it to dry for 15-20 min and then wash it.
5. Coffee And Turmeric Face Pack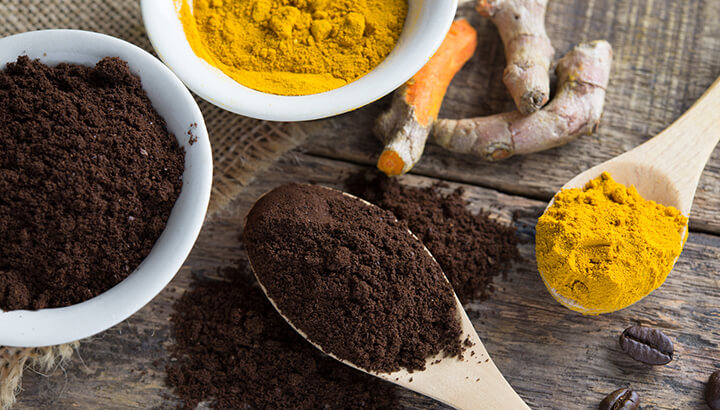 Turmeric is the perfect antioxidant and very Helpful to clear the skin tone. The Essence of vitamin C will help to lighten the dark spots and remove the dullness, fine line and simply nourishes your skin from deep inside.
Mix both ingredients and apply on the face, allow it to dry then rinse it with water.
6. Benefits Of Coffee And Coconut Oil
Coconut oil is known for silky smooth skin. It is very beneficial to reduce the aging signs like wrinkles, fine line, and any aging lines.
Mix all the ingredients and apply on your face leave it for 15 min. Wash it away with water and dry your face.
Go ahead and try these remedies and do let me know your experiences in the comments section below. Also, spread the word by sharing this post to Facebook and Twitter by clicking the share button.