Hibiscus is a plant of the mallow family. We all are familiar with the hibiscus plant. It is not only a beautiful flower but it also an effective remedy for hair that solves every hair problem. Hair fall is the biggest cause of concern among a lot of women. Hibiscus has contained all kinds of soothing properties that help to treat all kinds of hair problems like graying hair, split end, scalp irritation and nourish your hair. Here are some benefits of hibiscus and their remedies that make your hair healthy.
1. Benefits Of Hibiscus And Coconut Oil
The Hibiscus oil helps rejuvenate the scalp and promote hair growth while the coconut oil penetrates deep into the hair shaft, supplying it with nourishment. Hibiscus Oil massage helps to improve blood circulation and helps in hair growth. Heat coconut oil and add the hibiscus paste on it. Heat for a couple of minutes then set the pan aside to cool off and start oiling your hair and leave for 10 mins. Rinse your hair shampoo.
2. Egg
Egg contains vitamin E and proteins which is good for hair. Hibiscus and egg yolk both are good for boosting hair health. The Fatty protein lecithin of the egg helps Reduce frizziness, breakage and brittleness and hibiscus prevents itchy scalp and promotes hair growth. Blend hibiscus and egg to make a smooth paste. Apply this into your scalp and rinse it with shampoo after 30-40 min.
👉👉👉👉Enter for a chance to win a $500 Victoria's Secret gift card!
3. Benefits Of Hibiscus And Yogurt
Yogurt contains lactic acid and protein that are great for cleansing the scalp and clearing the dead skin cells to help your hair growth and healthy hair. Mix hibiscus paste with yogurt and get a smooth paste. Gently apply this hair mask to your hair and scalp. Then rinse your hair with lukewarm water and shampoo after an hour.
4. Mehendi
Henna helps to maintain ph level and scalp healthy with its cooling and antimicrobial properties. It repairs hair damage, hair loss, strengthens hair and promote hair growth. Mix Mehendi and hibiscus paste with lemon juice and apply it to your scalp and hair. Then rinse it with a mild shampoo after an hour.
5. Benefits Of Hibiscus And Amla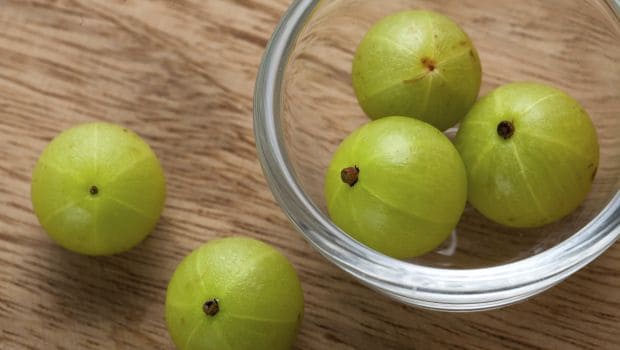 Amla contains vitamin C, flavonoids, polyphenols, and also contains water, protein, carbohydrates, and minerals which is good for hair growth. It helps to treat dry and itchy scalp & dandruff. It strengthens the scalp and reduces premature pigment loss. Mix all the paste and apply the mixture to your scalp and hair, rinse it with shampoo after 40 minutes.
Go ahead and try these remedies and do let me know your experiences in the comments section below. Also, spread the word by sharing this post to Pinterest, Facebook, and Twitter and Pinterest by clicking the share button.
👉👉👉👉Enter for a chance to win a $500 Victoria's Secret gift card!