Have you wondered what is the secret of beautiful and lusciously hairs that increase the look and beauty of celebrities? Have you thought that what their hair thick and volume that gives the perfect scene? Are you looking for some effective and serous hair goals and DIY hair masks?
Then you are the right place, in this article, I will share some DIY hair masks that will make your hair healthy and fuller.
Everyone has contained different types of hair-like short, long, wavy, straight, unmanageable, frizzy smooth and silky they are different in their color, style, length, and texture.
No matter what kind of hair we have we all face at least one of the other hair problems. DIY Hair masks are quick yet highly potent, effective ways to provide your hair with tons of health benefits in less than 20 minutes.
DIY Hair masks like a high power conditioner. A DIY hair mask can hydrate and soften your hair and give the boost, shine, grow, and even help to fight off infection.
Some tips we're going to share with you are all wonderful DIY hair masks to help nourish, protect, and moisturize your hair, so you can ensure you're putting your best hair forward.
SIX SUPER EFFECTIVE DIY HAIR MASKS
1. For Damaged Hair
Ingredients:
Egg and Essential oil
Our hair is mostly made with protein that gives the boost to the hair leaves and your hair feels healthy and restored.
Essential oil is very beneficial for treating dandruff issues. Applying essential oil on our scalp can help to fight common scalp and hair issues.
Beat an egg and mix it with any essential oil. Apply this DIY hair masks from the root to the tips of your hair. Then rinse it with shampoo after an hour and use conditioner.
2. DIY Hair Masks For Dry Hair
Ingredients

Banana-1 And Almond oil – 1 tbsp
Banana has contained all nutrients that make your hair soft and smooth.
It is fully loaded with vitamins, carbohydrates, potassium, and all-natural oils that help to lock moisture in your hair and eliminate frizzy hair.
Almond oil is an excellent source of omega-3 fatty acids, vitamin E, and magnesium that nourish our hair naturally. Using almond oil can make your hair strong and prevent dandruff and hair loss.
Mash a banana with almond oil and make a smooth paste. Apply this DIY hair masks on your hair roots to the tip. Ingredients: Leave it on your hair for 30 mins and wash your hair.
3. Hair Fall
Ingredients

Blend in a tbsp of fenugreek seeds along with a tbsp of olive oil.
Fenugreek seeds are a high source of nicotinic acid and protein that helps to fight against dandruff and hair fall.
It will make your hair strong and prevent scalp issues like hair thinning, baldness, and dryness. Fenugreek seeds can give the moisture to your hair and make your hair luster and bounce.
Olive oil is also known as a natural conditioner that makes your hair soft and smooth. It also produces soft and shiny hair by locking in the moisture and preventing dryness of the scalp.
It's a great resource for preventing hair breakage, split ends. Take a bowl and add the above-mentioned ingredients into it.
Mix it all together and blend it until you get a smooth paste. Apply these DIY hair masks all over your head including the scalp as well as the tip of the hair.
Leave it on for about an hour or overnight and rinse your hair
4. DIY Hair Masks
For Split Ends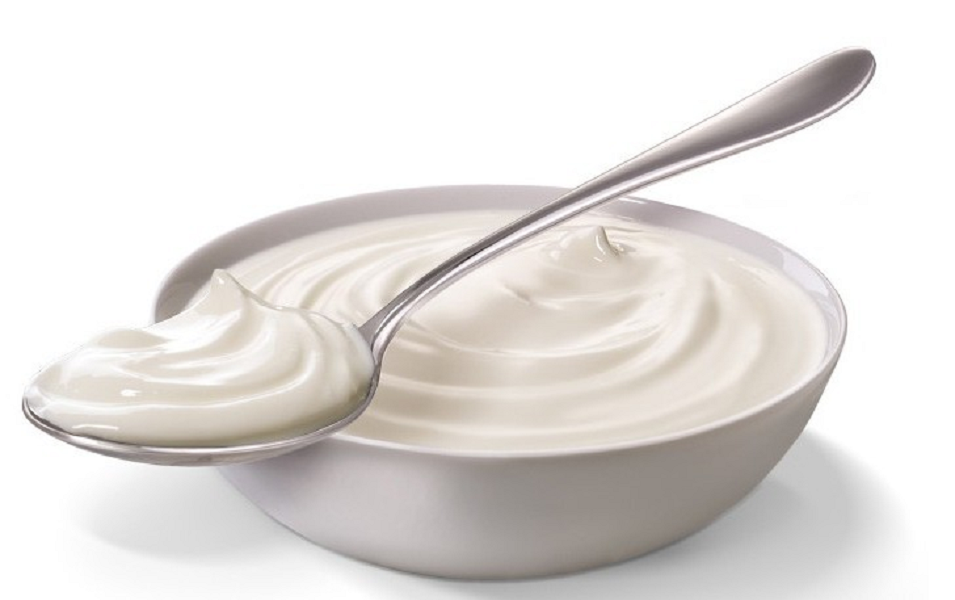 Ingredients

Yogurt 2 tbsp and olive oil 1 tbsp
Yogurt has high levels of lactic acid, which helps treat dull and damaged hair.
Olive oil can help to prevent hair fall and promote hair growth that makes your hair thicker and longer faster.
It also contained so several benefits that repair hair damage and split ends. Applying olive oil can prevent fungus, dandruff, and some other scalp issues that lead to flaky and dry hair.
Mix all the ingredients gently a make a smooth paste. Five your scalp massage with this Diy hair masks.
Then rinse your hair after 15-20 minutes and use condition. For better results do apply these DIY hair masks once a week and maintain your hair health.
5. Dandruff
Ingredients:

Coconut oil- 2 tablespoons,

Lemon juice – 1 tablespoon
Coconut is an excellent source of fatty acid, it conditions your hair more deeply than regular conditions and makes your hair silky, shiny, softer, and beautiful.
Lemon is best for those with an oily scalp, as lemon juice has the capability of absorbing excess oil and grease in the scalp.
Lemon is a great source of vitamin C which makes your hair strong. Its acidic nature can help to clean dust and any infections that make lead to scalp issues.
Mix all the ingredients gently and make a smooth paste. Apply this DIY hair masks on your hair then rinse it off after an hour.
This DIY hair mask can remove all excess oil from your hair and make your hair healthy.
6.DIY Hair Masks For Oily Hair
Ingredients:
Lemon juice- 1 tablespoon
Honey- 1 tablespoon
Lemon is a rich source of citric acid that helps to remove oil and dust from your scalp. Limonene that presents in lemon this component ads the shine and bounce to your lifeless and dull hair.
Honey is a natural Hair conditioner because it is a humectant that attracts moisture and makes your hair smooth and silky naturally.
Mix honey and fresh lemon juice. Apply DIY hair masks on your hair then rinses it off after an hour.
Go ahead and try these remedies and do let me know your experiences in the comments section below. Also spread the word by sharing this post to Facebook, Twitter, and Pinterest by clicking the share button.