Eyeliner is the most important part of makeup for every eye shape. Eyeliner is a type of cosmetics that define your eye shape and make them attractive and noticeable.
For applying a perfect eye makeup look, you need to choose the right eye shadow according to your eye color.
The most important step is to know how to apply eyeliner according to eye shape. Some eye shape will be fitted with a just subtle flick and some are with a dramatic cat-eye.
Here are the som eyeliner techniques for every eye shape that enhances your eye's looks.
1. Almond Eye Shape
If your eyes are oval-shaped with narrow corners, you likely have almond-shaped eyes. The almond shape can really hide your eyes, but can also make them stand out if they are a little on the bigger side.

(Read about Easy Eye Makeup Tips)
Draw your eyeliner from the inner corner all the way across the lash line, then flick it out, stopping at the tip where your crease starts.
2. Hooded Eyes
Hooded eyes feature excess skin folding down from the brow bone to the lash line, which obscures your crease, shrinks your eyelids and can make you look drowsy.
Apply the eyeliner on the tips where your eyelids are starting and make sure it will not conceal your eyelids. Start from the outside first, then go inward, applying your liner in thin strokes and widening as desired.
3. Downturned Eyes
Starting at the inner corner, swipe on a dark liner, extending past the outer corner, flicking the lineup and out at the end.
4. Wide-set Eyes
A thicker, more pronounced line at your inner corners creates the Illusion of less space between your peepers.
5. Round Eye Shape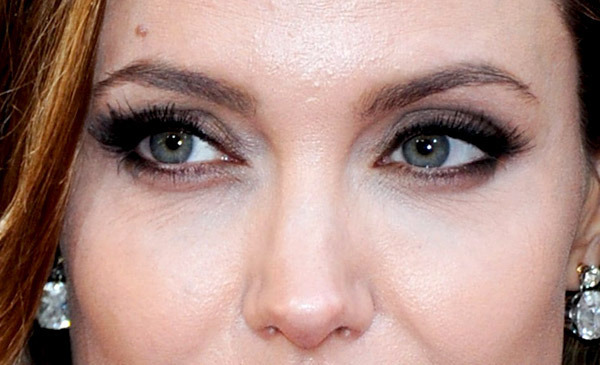 If you have round eye shape eyes then extend the application of eyeliner according to your eyes, which makes an exotic shape.
Line the upper lash line and play up the outer corners with either a long, extended wing or by smudging dark liner into both the upper and lower lash lines.
6. Small Eye Shape
Tight-line the upper lash line. Do not apply eyeliner on the bottom waterline because it will make your eyes look smaller. Instead, apply the tightline your eyes and apply the liner on the outer corner on the bottom lash line and frame your eyes for a stunning look.
Go ahead and try these tips and do let me know your experiences in the comments section below.
Also spread the word by sharing this post to Facebook, Twitter, and Pinterest by clicking the share button.