Fenugreek oil or seeds are easy to get in every house becue it is used in our foods. Well, fenugreek seed is not only used for cooking, apart from this it has countless health and hair benefits.
It is an excellent source of antioxidants, iron, and potassium. It probably the best ingredients for our hair and scalp.
Fenugreek oil is loaded with nicotinic acid and protein that strengthens our hair stops hair fall, hair thinning, dandruff.
It will add volume and shine to your dull hair and make them healthy. Here some effective tips for hair growth. And best remedies of fenugreek oil and seed that can help to treat hair problems.
What Is Fenugreek?
"Fenugreek is a small green and leafy herb originally from the southern parts of Asia". Culinary and medicinal applications use both the leaves and also the small, brown seeds of the plant.
Ancient Chinese and Ayurvedic medicine are practicing the use of this herbal supplement that induces labor, soothe skin irritation, improve digestion, and also promote overall health.
While modern research indicates that fenugreek seeds may also have favorable effects on cholesterol levels, inflammation, and blood sugar.
The seeds and leaves of fenugreek have a distinct aroma and a slightly bitter flavor. Keep reading to know the tips for hair growth and the benefits of fenugreek seed for hair.
Benefits Of Fenugreek Oil For Hair
1. Fenugreek Oil May Encourage Hair Growth
Fenugreek oil are an excellent source of protein and iron which are the essential nutrients for hair growth.
It also contains a unique composition of plant compounds, such as saponins and flavonoids.
These compounds can help to boost hair growth because of their anti-inflammatory and antifungal effects.
2. Healthy Scalp With Fenugreek Oil
Fenugreek oil is one of the best remedies for the hair. It is also one of the best remedies for treating the condition that may lead to an irritated and dry scalp including dandruff.
Well, this cognition is also marked by flaking and itchy scalp. In some cases, these hair conditions can lead to temporary hair loss.
Well, there are many different causes of dandruff such as fungal growth, dry skin, excess oil production, inflammation.
It will remain unclear whether fenugreek oil could effectively treat all the causes of dandruff and scalp irritation.
But according to the animal studies and test-tube fenugreek oil possess anti-inflammatory, antifungal, skin-soothing, moisturizing, and wound healing properties.
3. Fenugreek Oil Promote Hair Growth
Fenugreek oil is one of the best tips for hair growth. It will improve the scalp's health, thereby it will improve the hair roots.
That can boost hair growth. Fenugreek oil can also boost new hair growth.
4. Fight Dandruff
Itchy scalp is one of the most irritating and annoying things. The medicinal properties that present in the fenugreek oil reduce scalp dryness and fight against dandruff.
It is one of the best tips for hair growth. It also makes the scalp healthy.
5. Add Shine Into hair
Fenugreek oil is one of the remedies and tips for hair growth. But it will also add shine into the hair and make your hair healthy.
6. Reduce The Hair Dryness
Fenugreek oil is natural conditioners that help make the dry and frizzy hair soft and smooth.
One of the tips for hair growth is to use fenugreek oil as a hair rinser and get shiny hair.
7. Prevent Hair Greying
Well, there are many factors that can cause premature hair greying. Using fenugreek oil can also prevent premature hair greying issues.
How To Make Fenugreek Oil At Home
For making your own fenugreek oil at home for this you need fenugreek seeds. Take fenugreek seeds and then grind these fenugreek seeds well to make powder.
Take a glass jar and add the fenugreek powder into it. Then take cold-pressed olive oil and heat the oil. But make sure that you are not heating the oil directly.
Because heating oil directly will lose its all-important nutrients. Then pour hot olive oil into the fenugreek powder then gently mix it well with the help of a spoon or a spatula.
Then pour this mixture into a small jar and set this jar in a place where it receives direct sunlight. Leave the jar for a week. After the week, strain the oil and now it is ready for use.
Pour this fenugreek oil into a small bottle or whatever container, which is easy for you. To use this fenugreek oil mixture, take a small amount of fenugreek oil, and apply to the scalp.
Give your scalp a gentle massage. After an hour rinse your hair with the water and mild shampoo. Then condition your hair and let it dry.
Homemade Remedies Of Fenugreek Oil
1. Coconut And Fenugreek Oil
Lauric acid that presents in the coconut oil is able to penetrate the hair shaft. It also nourishes the hair with minerals, vitamins, and medium-chain fatty acids. It helps to get form dandruff and helps in hair growth and shiny hair.
Mix the fenugreek oil and coconut oil gently. Then apply this mixture onto the scalp and give a gentle massage. Let it sit for 30 min then rinse it with a mild shampoo.
2. Curd And Fenugreek Oil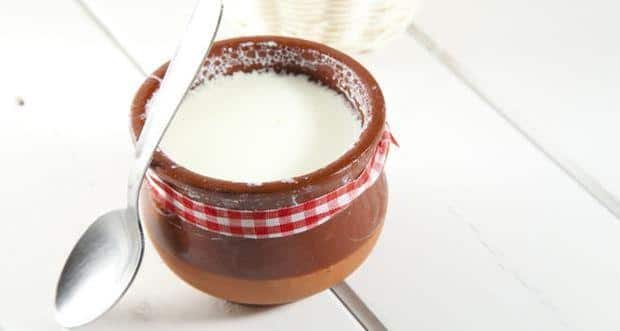 The curd is very helpful for healthy, silky, smooth hair and helps to get rid of dandruff. Fenugreek oil is a rich source of omega 3 fatty acids, these all nutrients can help to grow hair much faster and thicker.
Blend fenugreek seeds or you can also use the fenugreek seed. Then mix it with curd to make a smooth paste and apply this mixture to your scalp. Then rinse it with shampoo after 30 minutes.
3. Aloe Vera And Fenugreek Oil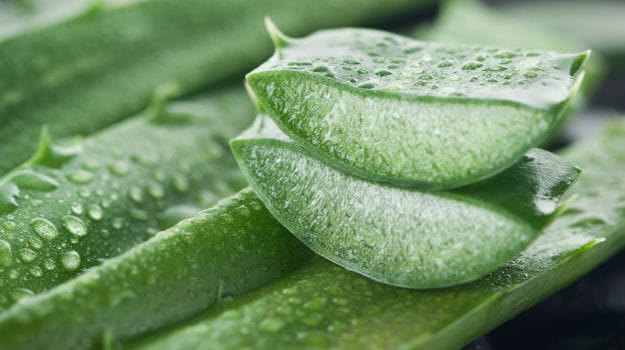 Proteolytic enzymes that present in aloe vera can repair the dead skin cells from the scalp. Aloe vera promotes hair growth and also treat itching in the scalp to reduce dandruff.
This remedy also repairs dead skin cells of the scalp and conditions hair gently. Take a bowl and mix fenugreek seeds, aloe vera, and yogurt gently.
Make a smooth paste. Apply this mask to your hair and scalp gently leave for 2 hours then rinse the hair mask with shampoo.
4. Fenugreek Seeds And Water
Fenugreek is effective in strengthening the hair from the roots and treating follicular problems.
This is one of the effective remedies for dry scalp, dermatitis, and remove dandruff that helps to promote hair growth.
Soak fenugreek seeds into water and grind it in the morning apply this to your scalp and leave it for 30 minutes then wash it with shampoo.
5. Fenugreek Oil
Fenugreek oil is one of the for hair health. Take a fenugreek oil into a bowl and apply it onto your scalp before going to bed. Give your scalp a gentle massage for 10 minutes.
Then cover your head with the bath towel. Gently rinse your hair in the morning with mild shampoo and water. Repeat this healthy remedy twice a week for healthy hair.
If you want then you can also mix an equal amount of fenugreek oil and olive oil. And apply this mixture on your hair which helps to increase the density of light hair.
6. Fenugreek Hair Rinse
Fenugreek hair is one of the best remedies for hair. For making fenugreek hair rinsers you need 3 tablespoons of fenugreek seeds, a spoon, strainer, spray bottle, 1 glass of water.
Take fenugreek seeds in the bowl and wash them thoroughly with fresh water. Take the washed fenugreek seeds and place them into the clean glass.
Add 1 glass water into the fenugreek seeds and soak it overnight. The next morning, strain the fenugreek water by using the strainer. But do not throw away the soaked fenugreek seeds.
Because you can also use these fenugreek seeds as a hair mask or simply eat them. Pour this soaked fenugreek seeds water into the spray bottle. Now, your fenugreek hair rinser is ready for use.
Before using the fenugreek hair rinser gently shampoo your hair. If your hair is very dry then use the hair conditioner, or if you want then you can directly use the fenugreek water on your hair as a rinser.
Gently spray the fenugreek soaked water into the roots and all along with the hair. Let the water sit on hair for 5- 6 minutes and then gently rinse the hair with normal water and let the hair dry.
If you have a scalp infection and fungus then add 2 tsp of neem juice to the fenugreek water.
7. Fenugreek Seeds With Lemon
Fenugreek oil or seeds for dandruff that along with lemon the help significantly to fight dandruff effectively.
Lemon is rich in antioxidants and vitamins that along with minerals present in both helps to prevent itchiness in the scalp, dandruff, or flakiness.
Any scalp infections such as bacterial fungus and redness can also be kept at the bay. Lemon juice also helps to control oil while unclogging the pores and boosting the hair shine naturally.
Using this remedy can help to exfoliate the dead skin cells, which can give you a flake-free scalp. For this, you will need 2 tablespoons of fenugreek seeds and 1 tablespoon of lemon juice.
Take bowls and add fenugreek seeds and gently wash them. Then fill the bowl with the water and leave the fenugreek seed overnight for soaking. In next morning, grind the seeds and make a smooth paste.
Then add lemon juice into the fenugreek mixture and mix it well. Gently apply this mixture to your hair scalp and hair.
Leave this mixture on your hair for 30 minutes then rinse it off with a mild shampoo and normal water. Then condition your hair and let your hair dry. Just follow these tips for hair growth once a week for better results.
8. Fenugreek Seeds With Amla
Tips for hair growth with amla are countless. Because it is one of the amazing remedies used for hair. It also contains amazing healing properties.
But when it combines with the lemon juice and fenugreek then it will give your scalp hair a vitamin C kick. This hair mask not only kills dandruff but also makes the hair softer and smooth in the texture.
It can also provide strength to your hair follicles and also nourish the hair strands. It will help you to get rid of hair loss and works wonders for hair growth concerns.
For making the tips for hair growth you need 2 tablespoons of fenugreek seeds, 4 tablespoons of lemon juice, and 2 tablespoons of amla powder. Take a fenugreek seed and gently wash them.
Then pour the fenugreek seed into the bowl then fill the bowl with the water. Let the seeds soak overnight and in the morning let grind the seeds gently and make a smooth paste.
Mix lemon juice and amla powder in the fenugreek mixture and gently combine all the ingredients until it becomes a smooth mixture. Then apply this fenugreek mixture to your hair and scalp.
After 20 minutes gently rinse off your hair with cool water and mild shampoo. Then apply conditioner to your hair and let your hair dry. Try these tips for hair growth once a week.
9. Fenugreek Seeds With Olive Oil
The vitamin B3 and lecithin that present in the fenugreek seed is one of the great nutrients that can strengthen the hair follicles because it will supply the oxygen to the scalp.
Fenugreek oil or seed is also iron which can boost hair growth. When fenugreek seed is added with the olive then this remedy becomes ideal for treating the dry and flaky scalp issues.
Olive oil is great for dry hair. Massaging your scalp with olive oil will increase blood circulation and restores natural hair loss. For this, you need 2 tablespoons of fenugreek oil and one tablespoon of olive oil.
Take a bowl and pour olive oil and fenugreek oil into it. Place it on the stove and heat them. Then switch off the stove and add fenugreek oil into it.
Mix them gently and apply on the scalp gently. Leave the mixture for 45 minutes and rinse your hair with water and mild shampoo. Apply this remedy once a week.
Go ahead and try these fenugreek oil remedies and do let me know your experiences in the comments section below. Also spread the word by sharing this post to Pinterest, Facebook, and Twitter by clicking the share button.