Hair fall is one of the common hair problem that both men and women are facing in their life. Hair loss usually develops gradually and could affect all parts of the hair.
The pollution affects our skin and hair and may result in damages such as tanning and hair fall.
In markets there are lots of products, hair treatments are available that control hair fall. But they are not that much good for your hair.
Our scalp requires extra treatment and nourishment for getting rid of the hair damages like split ends and brittle hair.
Today, I will share some natural home made hair mask that controls hair fall and makes your hair healthy.
For the better hair treatment and strengthening of the hair, there are several options available and you are probably wondering where you can look for those options, so stick to this post and we will share some amazing home remedies!
Follow and use these hair masks and get healthy and strong hair.
1. Hot Oil Massage
Massaging your scalp with hot oil can enhance the blood flow in the follicles that make your hair strong and smoother. It also provides essential nutrients resulting in vibrant, lustrous hair.
You can use oils like olive oil, castor oil, almond oil, argan oil, wheat germ oil, or coconut oil. Massage the scalp with any of these oils by applying light pressure on your fingertips.
For quick results, add 3-5 drops of rosemary essential oil to the base oil.
2. Aloe Vera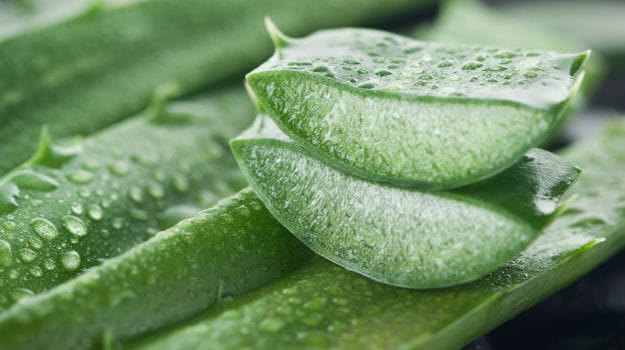 Aloe Vera is an excellent ingredient and helps in preventing all sorts of hair damage. It helps to hydrate your scalp and provide the essential fluids to it.
It removes the dryness from your scalp which cures the problems like hair fall and pigmentation. You can extract the pulp from the Aloe Vera plant and apply it in your scalp, make sure that you do this an hour before your hair wash.
It balances the natural oils in your hair and promotes hair growth.
3. Home Made Hair Mask Avocado
Avocados contain lots of fiber and are rich in vitamins and minerals, such as C, E, K, and B-6, as well as folate, pantothenic acid, magnesium, and potassium which work to protect and strengthen hair.
Vitamin E in avocado helps repair dry and itchy scalp, which may prevent hair fall. This mask is best for dry and rough hair.
Add olive oil and honey with this to get a creamy paste. Apply this paste on your entire scalp and hair from roots to ends. Then rinse it off after 20 minutes with shampoo.
👉👉👉👉Enter for a chance to win a $500 Victoria's Secret gift card!
4. Amla Or Indian Gooseberry
In coconut oil, add some dry Amla and boil them till the time, it gets black in color.
Massage this oil and apply to your scalp and roots as it is very effective. Amla contains dietary fiber and is rich in vitamin C.
The good doses of calcium, protein, and iron helps in making your hair healthy, strong and shiny.
5. Neem (Indian Lilac)
Neem has excellent antibacterial properties that helps in getting rid of dandruff. It makes your scalp healthy and also promotes hair growth.
It stimulates blood flow to the skin, thereby nourishing the hair roots. Neem can also help to get rid of head lice and nits.
Boil Neem leaves in water until it comes down to half its quantity. Let it cool down then apply it in yoir hair and rinse it with Lukewarm water.
6. Home Made Hair Mask Green Tea
Green tea is a great source of selenium, ascorbic acid, zinc, selenium which encourage hair regrowth.
It is also rich in polyphenols which strengthens the hair follicles.
Put two tea bags in hot water for 10-15 min and apply this mixture after shampoo and wash it off with water.
👉👉👉👉Enter for a chance to win a $500 Victoria's Secret gift card!
7. Beetroot
Beetroot contains proteins, carbohydrates, calcium, phosphorus, and B-vitamins which are essential for hair growth.
Grind beetroot leaves and make a smooth paste. Gently apply this mixture on your scalp and hair length.
Leave it for 20 minutes then rinse it with cold water.
8. Home Made Hair Mask Henna
Henna balances the hair's pH levels and promotes fast hair growth. To curb hair loss, you should mix henna with mustard oil.
Boil dry henna leaves in water for 10 minutes then filter it with a muslin cloth. Apply this mixture on your hair and then rinse it after 30 min with shampoo.
9. Chinese Hibiscus
Chinese hibiscus contains vitamin C, phosphorous, and riboflavin, the essential nutrients for smooth and strong hair.
The flower also contributes to toxin elimination and promotes circulation, thereby enhancing hair growth.
For best results, crush hibiscus flower and mix with coconut oil.
Apply on the scalp and rinse off after 20 minutes. Apply the paste 2-3 times a week for a month for visible difference.
10. Home Made Hair Mask Coriander Leaves
The cilantro juice in coriander is a magic remedy to promote new hair growth. It effectively combats hair fall by inducing essential proteins and vitamins that help in hair growth.
Just crush some coriander leaves and then add some water to make a paste. Extract the juice and apply it on your scalp by using a dye brush. Shampoo the hair after 1-2 hour.
Go ahead and try these remedies and do let me know your experiences in the comments section below.
Also spread the word by sharing this post to Facebook, Twitter, and Pinterest by clicking the share button.
👉👉👉👉Enter for a chance to win a $500 Victoria's Secret gift card!