The impurity and pruritus that present in the scalp is known as itchy scalp this is a common hair problem. There's a wide range of causes. Dandruff and an inflammatory skin condition called seborrheic dermatitis are the most common causes of itchy scalp. Itchy scalp is the result of undernourished hair. It becomes embarrassing and irritating when your scalp constantly itches. We share to you easy home remedies for an itchy scalp that help you to get rid of flaky dandruff and itchiness naturally.
1. Home Remedies For Itchy Scalp Apple Cider Vinegar
ACV cleanses the scalp and acts as an astringent. The malic acid present in it has antibacterial and antifungal properties, and will also remove all the dead cells from the scalp that have accumulated and are causing itchiness. ACV also rebalances the pH of the scalp.
2. Onion Juice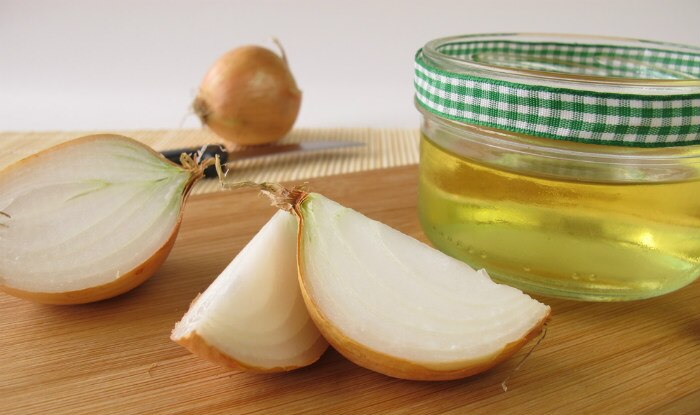 Onion juice has contained antimicrobial priorities and antioxidants that can keep your scalp healthy, infection-free, and reduce inflammation.
3. Peppermint Oil
Peppermint oil can clam down your itching in your scalp and soothing the scalp. It also helps you to get rid of dandruff and make your hair strong. Mix peppermint oil and another oil like olive gently. Then massage your scalp with the mixture of these two oils before shampoo. You can also use peppermint tea as a rinse after shampooing.
4. Baking soda
Baking soda has both anti-fungal and anti-bacterial properties that help in killing the bacteria causing infection, hair fall or itchiness.
5. Home Remedies For Itchy Scalp Tea Tree Oil
Tea tree oil is recommendable for an itchy scalp. It is considered to be the best cure for dandruff flakes, fungal infections, itchy bumps on scalp and swelling of scalp skin. It also nourishes both the hair and the scalp alike.
Go ahead and try these remedies and do let me know your experiences in the comments section below. Also spread the word by sharing this post to Facebook, Twitter, and Pinterest by clicking the share button.