Every woman desires picture perfect, glowing skin like actresses and models. But they use makeup for achieving that glamorous look on screen. But the truth is, being beautiful doesn't come from a lipstick tube, mascara wand, or blush brush. The beauty of a woman is her confidence, compassion, fun living-spirit, and Intelligence. But there is always more than a woman can do to add to her confidence & personality i.e. by getting the glowing and flawless skin. But there are also lots of natural ways to get that glowing skin at home too. Well, as they say, old is gold, especially when it comes to taking care of your skin and hair, purane nuskhe from our grandmothers were the best and the most effective. Here is some homemade face mask for your glowing skin.
1. Rosewater Homemade Face Mask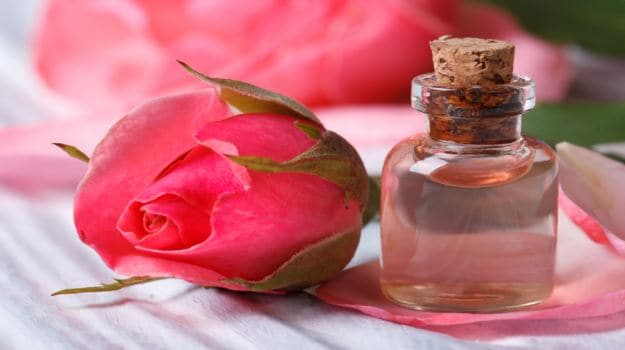 Ingredients
Rosewater

Sandalwood
Rosewater has anti-inflammatory properties that can help reduce the redness of irritated skin, dermatitis, and eczema. Sandalwood powder and rose water have long been used for skin problems and with good reason. It helps to fight with acne-causing bacteria, soothe sunburn, fight with anti-aging, and exfoliate the skin.
Mix sandalwood with rose water and apply on your skin once every week. this will soothe your skin and will also help in de-tanning.
2. Milk Face Pack
Ingredients
Milk

Oats
Milk has numerous ingredients including lactic acid, calcium, potassium, vitamins B12, B6, A and D2, magnesium and proteins. These wonderful nutrients help in regenerating cells, hydrating and moisturizing the skin, repairing tissues, boosting collagen production and improving skin elasticity. Oat is a natural scrub when it is mixed with milk and also get nourishing effects.
To prepare this mixture mix oatmeal with milk and make a thick paste. Apply this mix on your face, and after 15 minutes scrub your face in a circular motion for four to five minutes, and then rinse it off with normal water.
3. Papaya Face Mask
Ingredients
Papaya

Sandalwood
Papaya has contained papain, which is great for glowing skin. Papain structures its way through skin pores and offers the benefits of deep exfoliation. Sandalwood also works to remove dead skin from the epidermis and brightens up your complexion. This brings your fresh and glowing skin to the surface.
Mash the papaya. Add sandalwood powder and papaya to it. Mix well. Apply this on your face and let it dry then rinse it after for about 20 minutes.
4. Rice Face Pack
Ingredients
Rice Powder

Aloe Vera gel

Honey
This face mask can lighten your darks sports and remove acne scars on your face. Rice powder has contained antiseptic and natural germicidal properties that make your skin pimple and acne-free. Honey and aloe vera gel contains soothing properties that reduce skin inflammation, reduces dark spots and make skin spotless.
Take very fine rice powder and mix with honey and aloe vera gel. Combine the mixture well to a smooth paste. Now wet your hands with rose water and gently massage the paste on your skin for 5 minutes. Rinse with cold water.
5. Mint Homemade Face Pack
Ingredients
Mint

Banana
Mint is known for the cooling effect it has and banana, on the other hand, has a sticky texture. Mint leaves remove acne and prevents it from growing, bananas help in making the skin glow. Banana is a rich source of vitamins A, B, C, and E. It also contains potassium, lectic, amino acids, and zinc. The combination of these nutrients helps hydrate your skin, nourish it, fight oxidative damage, prevent acne, fade acne scars, boost collagen production, fight UV damage, and improve skin elasticity.
Mash 3-4 slices of banana and grind a 3-4 mint leaves, now mix both of them together. After you have stirred the mixture well, apply it on your face evenly. Leave it on for 15-30 minutes. Rinse your face with cool water.

6. Orange Peel Face Mask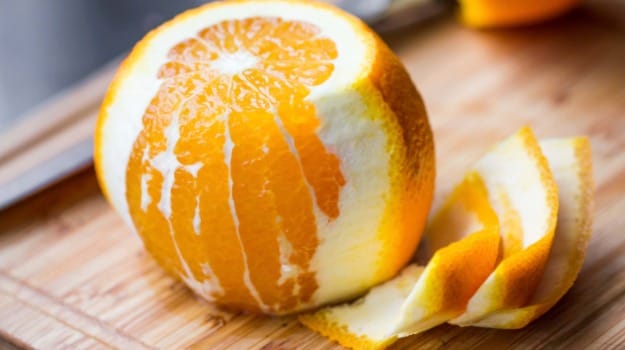 Ingredients
1 teaspoon orange peel powder

1 teaspoon milk
Orange peel masks help to get rid of anti-aging and give a youthful look. It also helps in getting improved skin complexion, cleaning the clogged skin pores and good in the prevention of acne, pimples. Milk will hydrate your skin as well as promote shedding of pigmented and dead skin cells.
Make a paste with above ingredients and then apply it on cleansed face and neck. Wash it off after 20 minutes and repeat it for 2-3 times in a week for a better result
7. Marigold Face Pack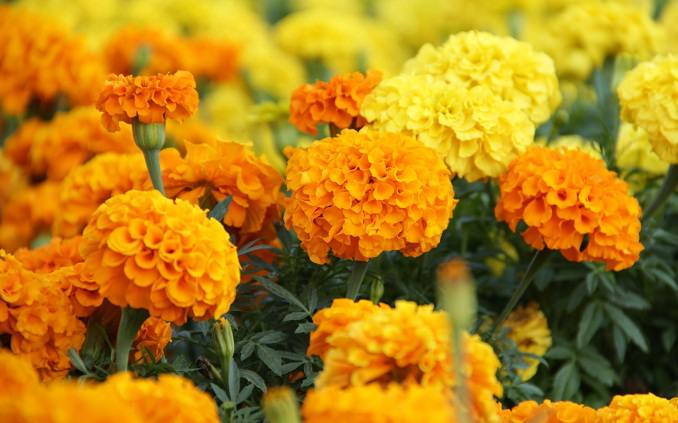 Ingredients
2 marigold flower paste/crushed

½ tbsp gram flour

½ tbsp curd
Marigold helps in checking excess sebum thus checking excessive oiliness. Lemon juice checks acne and blackheads, it is extremely beneficial for oily skin. Curd is a natural skin cleanser that cleans your skin and makes your skin glowing. Gram flour deep cleanses your skin.
Mix all and apply on cleansed face and rinse it off after 15-20 minutes with normal water.
8. Turmeric Homemade Face Mask
Ingredients
2 teaspoons of yogurt

1 teaspoon of turmeric
Applying turmeric face masks can help to reduce acne and acne scars. It contained anti-inflammatory properties that minimize your open pores and calm your skin.
Mix all ingredients gently and make a smooth paste apply this all over your face. Keep for 15 minutes and rinse off with cool water. Use once a week.
We all want a fair skin tone or a fair body because bright skin color makes a person look beautiful. In the market there are lost of fairness cream are available, that can give you brighter or fair skin complexin. But they are not good for your skin because most of the creams contain bleach and steroid which damage our skin ton and skin health as well. If you are found natural and homemade remedies for fair skin, then you should avail it right now.
Try these remedies and do let me know your experiences in the comments section below. Also spread the word by sharing this post to Twitter, Facebook, and Pinterest by clicking the share button.