The skin around the eyes is very sensitive and needs more care as compared to other parts of the body. The dark circle is a common problem in men and women. Dark circles can make all face look dull and it also a sign of anti-aging. The causes of dark circles are the loss of sleep, work into much on a computer, crying, aging, dry skin, stress. The poor or bad blood circulation in and around the eyes also a reason for the dark circles. Some of us cover our dark circles with the makeup, but it is not the solution of getting rid of dark circles. We have to pay more attention to them. Let's have look at how to get rid of dark circles and also their remedies.
1. Almond Oil For How To Get Rid Of Dark Circles
Almonds are a good source of vitamin E. It is a great natural ingredient that is very beneficial for the delicate skin around your eyes, it fades the darkness of your under-eye circles. Apply little almond oil over the dark circles and gently massage and leave it on overnight. Wash it with cold water in the morning.
2. Rose Water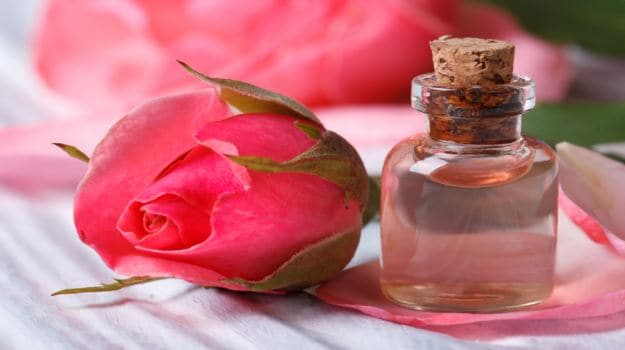 The rose water helps you to rejuvenate the skin and helps to reduce the patchy dark circles around the eyes. It also evenly tones the skin tone. Soaked the eye pad into the rose water and apply on the eyelids and leave it for 10-15 minutes. Then wash it with cold water.
3. How To Get Rid Of Dark Circles With Petroleum Jelly
Vaseline is a good source of moisturizer and reduces dryness. Petroleum jelly hydrates the skin and makes it a smooth look and removes dark circles under eyes. Mix lemon juice with petroleum jelly and on the dark patches under eye with fingertips. Leave it for overnight then wash it in the morning with normal water.
4. Cucumber For How To Get Rid Of Drak Circles
It is a rich source of vitamin E and C and its applications do wonder on the skin. Cucumber also contains antioxidants like vitexin, orienting, and cucurbitacins, which help treat under eye dark circles. It makes your skin healthy and glowing. Cut a cucumber into thick slices and cool for 30 minutes then place on the eyes, leave them for 10 minutes and wash your eyes with cold water.
5. Baking Soda
Its anti-inflammatory properties enhance blood circulation and effectively reduce dark skin under eye and make clean smooth eyes. Mix baking soda with filtered green tea solution. Soak the cotton pads into the mixture and then place them gently over the eyes, ensuring the affected parts are covered. leave it for 10-15 minutes and then wash it in normal water and apply a moisturizer if you feel dry.
Go ahead, try these tips and do let me know your experiences in the comments section below. Also spread the word by sharing this post to Pinterest, Facebook, and Twitter by clicking the share button.