Are you suffering from hair problems or just want your hair super silky, strong, lush and healthy, then you are the right place. I will share some amazing ways and tips, on how to use coconut oil and make your hair healthy.
Coconut oil is rich in lauric acid, medium-chain fatty acid, and anti-microbial properties that make hair strong and also condition your scalp.
It is a perfect natural hair care product that helps in preventing hair breakage, hair loss, and boost hair growth and also the overall hair health as well.
Coconut oil is the best source of protein and it makes your hair healthy. It contains vitamin E which helps in moisturizing the hair and keep them hydrated.
Dead and damaged dead cells are one of the main reasons behind the many hair problems using coconut oil that can help to get rid of these hair problems.
5 Best Uses Of Coconut Oil For Hair
1. Coconut Oil And Rosemary Essential Oil

 
People lose their hair for many reasons like infection, immune system reaction, age, hormonal shifts, and inherited hair loss conditions.
The hair mask of coconut oil and rosemary oil both has been used together for ages. It helps to grow and moisturize hair and strengthen your hair follicle by the scalp.
Rosemary smells amazing and it encourages hair growth. It has anti-inflammatory properties, promotes nerve growth, improves circulation.
Mix all ingredients and apply the mixture to the scalp and hair. Massage it very gently and leave it overnight, then shampoo it in the morning.
Ingredients
One tablespoon of coconut oil

5-10 drops of Rosemary Essential Oil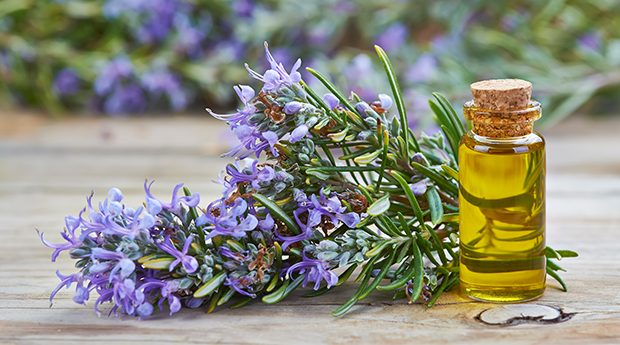 2. Lavender Essential Oil
Lavender essential oil is very beneficial for treating dandruff issues. Using this natural ingredient helps you to prevent your common scalp and hair problems.
In particular, it may prevent itchy scalp or dandruff and even infections. It makes your scalp healthy and dandruff free
Mix all the ingredients and apply it on the scalp and hair massage it very gently. Leave it overnight and rinse it with shampoo in the morning. To get a better result
Ingredients
One tablespoon of coconut oil
5 drops of lavender essential oil
3. Honey
Coconut oil and honey do not only make your hair healthy but also superb for your skin health.
The hair mask is superb and they make hair soft, more voluminous, reducing frizz.
The anti-fungal and anti-bacterial properties of coconut oil and honey help in fighting and preventing dandruff and other scalp issues.
Mix the coconut oil and honey.
Apply onto the hair beginning from the hair ends to the scalp, using your fingers to massage, comb, and work through the hair to thoroughly distribute the mixture and leave it for 1 hour. Shampoo it and wash.
Ingredients
1-2 tablespoons of honey

1-2 tablespoons of coconut oil
4. Apple Cider Vinegar
This has to be the best remedy for hair ever, these two simple ingredient works like magic This remedy is so effective at banishing and repelling hair.
Rinse the hair with the apple cider vinegar, and leave it, don't rinse it out, allow it to dry on the hair.
Apple cider vinegar is magic, the properties of this dissolve the lice 'glue'. Once the hair is completely dried, massage coconut oil all over the hair.
Make sure that all the hair is covered, cover the hair with a shower cap or wrap it in foil and leave for at least 1 hour
Ingredient
Apple cider vinegar
Coconut oil
5. Coconut Oil And Shea Butter
Shea butter is a perfect moisturizer for hair without making hair greasy. Whether your hair is straight or curly, it locks in moisturizer and keeps your tresses beautiful.
Shea butter promotes hair growth. You will notice a significant improvement in the thickness and strength of your strands within a few weeks.
Mix all ingredients and apply on your scalp and hair. The left for 30 minutes and wash it with shampoo.
Ingredients
1 tablespoon of coconut oil
1 tablespoon of Shea butter
Go ahead and try these remedies and do let me know your experiences in the comments section below. Also spread the word by sharing this post to Pinterest, Twitter, and Facebook by clicking the share button.
#HappyHomeRemeding