Beauty does not have any age restriction. But when you enter your 40s, your skin goes through some dramatic changes, most of which are related to the loss of collagen and elasticity.
It's time to impress yourself and applying makeup that goes well with the aging skin. There is a large variety of products to choose from, but it's really difficult to find out the perfect makeup look according to your age or face cut.
Here are 8 makeup tips:
1. Keep In Mind That Less Is More
When we get old, what makes us look attractive is an understated look according to the age. When you start getting old then make a goal to look natural hence turn the makeup down.
Don't apply touch or lots of foundation or concealer on your face because it gives you a cakey look. Mix all the above ingredients with a lighter moisturizer and make it lighter on your face.
2. Moisturize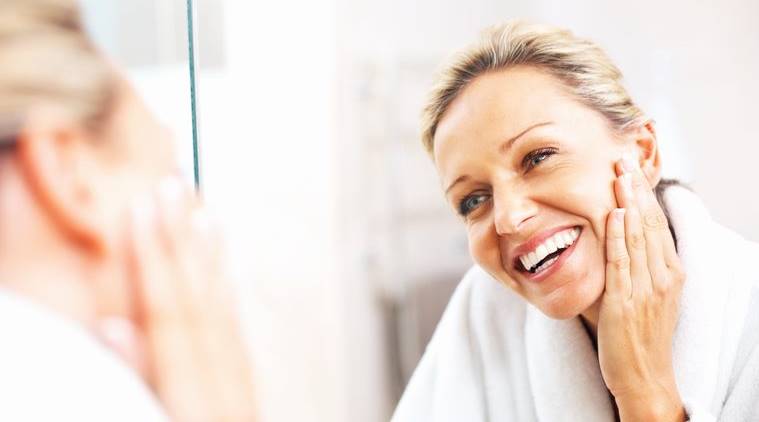 Let's start with basic makeup tips. Always remember to make your skin well hydrated and moisturized. Switch to moisturizers that make your skin firmer and reduce the fine lines. Use a moisturizer that suits your skin type and avoid that product which you are not comfortable with.
3. Foundation Makeup Tutorial
Using a perfect foundation according to your skin tone is essential as we get old. Foundation can help to take off years from your face. Never settle for a foundation that settles into your wrinkles and fine lines.
When the foundation comes to the mature skin. Always use foundation according to your skin complexion if you have dry skin it can give you an even skin. And it can't give emphasizing fine line in your holy grail.
4. Concealer Makeup Tutorial
Apply the concealer only the inner halves of your under-eye and cover up the darkness. It can also hide the fine lines and wrinkle your eye area.
5. Blush
Powdered blushes or eye shadows are going to draw attention to your wrinkles on your face.
Use cream-based products that will help to hide the fine lines also.
6. Draw Your Eyebrows With A Pencil
Fill your eyebrow with the help of a brush, it will make your eyebrow more fuller and give you a natural look. This is the makeup tutorial for 40's women
7. Eyeliner And Mascara Makeup tutorial
Apply the eyeliner along the line and smudge it to give a fuller look. Choose the eyeliner color carefully. Don't forget your mascara and it will help you open up your eyes.
8. Lipstick Makeup Tutorial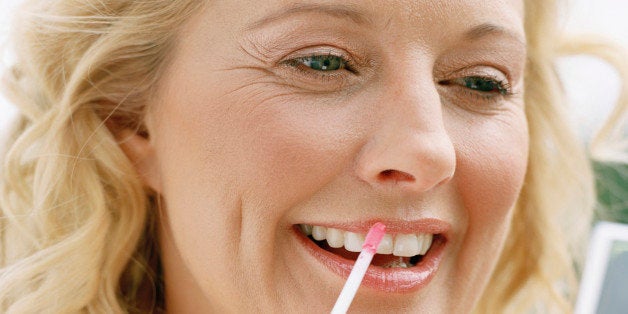 Combine your moisturizing lipstick with a soft gloss or use a lip balm before applying your lipstick.
The skin of your lips tends to become drier according to the age, so keep them hydrate and moisturized always.
To live a healthy lifestyle, follow a nutritious diet to stay fit and also look younger. Drink more water to keep your skin hydrated, eat healthy foods avoid fats, oils or sugars that make your skin greasy and change the levels of skin balance. Use these makeup tutorial for younger-looking skin
Go ahead and apply makeup according to this makeup tutorial and get a gorgeous look. Follow these simple steps and enhance your beauty. If you like this post share it on Twitter, Facebook, and Pinterest.