Applying perfect order of makeup is not just like wearing a mask, infect it is an art and the glamorous way to express your self in front of everyone.
Applying makeup is a lot of fun and we also have all the freedom to experiment with what looks best on our face. Makeup not only enhances our beauty but it also gives confidence.
Not everyone knows the correct application of makeup, which is quite important if you want the flawless look and long-lasting makeup.
The professional makeup artist applies makeup in a certain order because applying makeup in order can give you a perfect look.
In this article, I will share the perfect order of makeup application.
If you want a Glowing and Healthy Skin to follow these simple steps before using Makeup
1. Wash your face with a cleanser which suitable for your skin. It makes out oil and dust from your face make it squeaky clean.
2. A toner can actually do wonders for your skin. If you have oily or acne-prone skin, then toners are a blessing for you.
Just dab some toner on a cotton pad and pat it all over your face and neck.
3. A moisturizer is an essential part of your skincare regimen. Hydrate your skin before applying makeup
Because it will help you to get a perfect order of makeup look. A choice moisturizer which suits your skin
How To Apply Makeup In Order
Before applying the perfect order of makeup, the most important is to know which type is suits according to your skin. So you can decide what kind of product you pick-oil based, water-based or mineral makeup.
Pick the kind that meets your requirements. After completing all pre-makeup routines gently apply the perfect order of makeup according to these steps.
1.

Order of Makeup

Primer
Apply primer on your face. It will boost coverage, smoother out your texture, minimize pores, and will increase the longevity of your makeup.
Primer can help you to stay your makeup long-lasting if you are going around or sweating.

2. Foundation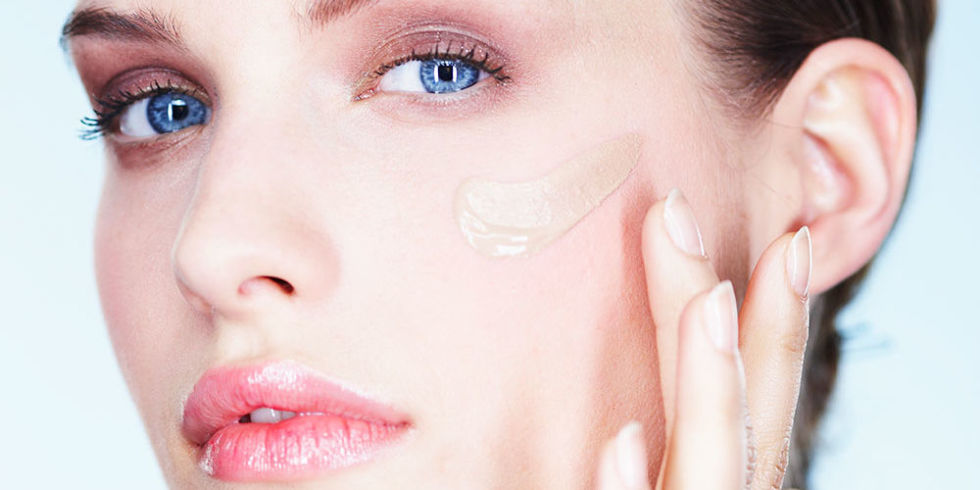 Use foundation according to your skin tone it will give you a flawless look. Don't use too much foundation on your face because it will make your face cake always remember less is more.
Apply foundation on your face with the help of a brush or just damp it with the sponge for a perfect look. Blend the foundation well along your face, jawline, and neck.
3. Concealer
Concealer is typically used to cover up those bothersome spots, blemishes and dark circles. Apply concealer under your eyes in a down triangular shape and blend it well.
Always use concealer lighter than your skin tone because it will give you a bright and even tone look. Apply concealer on the dark spots and, the are that need more attention and it well.
4. Powder
Make sure to use a powder in a color matching your skin tone. Apply powder evenly on your face and neck with the buffering brush or a sponge.
The compact powder is easy to carry into your purse and, you can give the touch up for a shining look.
5. Enhancing Your Eyes
Always use high-quality mascara and eyeliner so it will not smear or smudge. Using an eyeliner, line your upper waterline and the outer corners of your lower lashline.
Use a brush to smudge the product to avoid harsh lines. Use an eyelash curler to curl your lashes. Don't open your eyes instantly after applying mascara make your eyes look more bright and awake.
Apply little a natural shade of eyeshadow on your eyelids, it will give your eyes a perfect look.
6. Blush
Apply blush on the apples of your cheek with the blush brush. It can give you the cheeky glow to your skin and also give you a fresh and healthy look.
7. Order of Makeup Lipstick
Before applying lipstick on your lips, moisturize your lips well with the lip balm it will give you healthy and lustrous looking lips.
Apply lipstick according to your skin tone.

Always remember, hygiene is mot important and necessary for applying and removing makeup.
Always use good quality makeup products and check expiry dates to avoid reactions and breakouts store your makeup in a dry and cool place.
Follow these simple steps and enhance your beauty. If you like this post share on Twitter, Facebook, and Pinterest.